There is one question that I get over and over again about our travels and that is, where do we stay and how do we figure it all out.
O.K., let's start with figuring out where you want to go first. Let's take our trip to Spain and France for example. The very first thing you have to do is plan your dates and book that darn ticket!!! After that everything starts falling into place. We pick three places to go in Spain and five in France. After that is was time to plan where to stay in each town.
I find the best thing to do is to start searching the popular areas of that town and see what suits you best. Now don't get me wrong, this can be a hard thing to do since you have never been there and it is all via recommendations of mainly people you don't know. I always search blogs as well for recommendations and put a post up on my Facebook, you never know the things you can find out from a friend. Now there has been times where we got it wrong and when we arrived found out that the area we were staying in was not really what we wanted but we make the best of it and carry on.
For our last trip we decided to stay in apartments due to the fact that a hotel in Spain and France were proving to be really really expensive!! We usually budget 100 per night for a hotel and I was finding it really hard to find hotels that seemed semi decent for that amount. We definitely don't need no 5 star ( though it would be nice, hehe) but a 3 or 4 star seem to work the best for us. In come
Airbnb
, now if you have never heard of this
website
I highly suggest you check it out.
Airbnb
saved us a ton of money over our last trip and it was a excellent way to book different apartments for our stay in Spain and France, we used it for every place except for one which we decided to stay in a hotel in Dijon.
The website is super easy to use and navigate. You just pick where you want to go and then all the places for rent pop up for you to look through. You can even narrow down your search to exactly what you want so you don't have to look through it all. Unlike some apartment rental websites you don't need to book for at least a week ... it can be one day or one week, it just doesn't matter. Every apartment that we booked through
Airbnb
was a great experience. Not only were the people that we rented them from really nice and easy to work with but we even made some friends along the way. The website is really well ran and easy to use and the communication with the owners of the apartments you rent from seem to enjoy the website too and it works super efficiently for all!
The nice thing about renting a apartment while traveling is you feel a little more at home. There is usually everything you could imagine in the apartment for you to use. The one major thing we liked about it is that we got to cook breakfast in each morning and not only does this save time but it also saves a lot of money while traveling! Here are some of the photos of the different places we stayed during our trip. We found the pictures that they use on the website to be very real to what is actually is. Next time you are going traveling, give
Airbnb
a try, I think you will be pleasantly surprised!!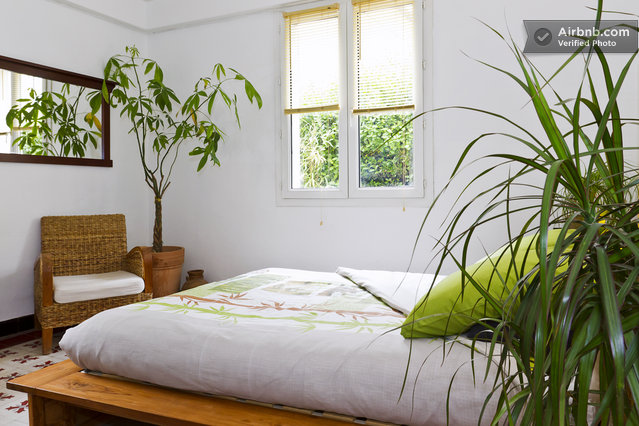 This is our spot in Avignon, France ... it was the largest of all the places we stayed!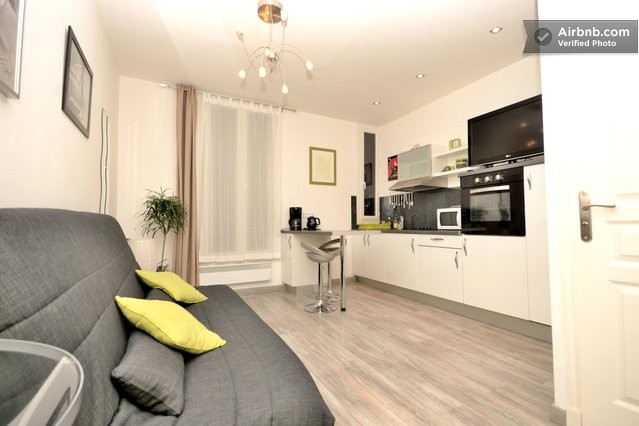 This was our apartment in Nice, France ... definitely the smallest (Nice was the very expensive) but still really cute and a perfect location! Below is our place in Strasbourg, France.